No dessert captures the essence of summer like key lime pie. This gluten-free vegan recipe offers a healthier version of the classic key lime pie, combining the tangy flavors of lime with the creamy, velvety texture of avocado. The original key lime pie recipe calls for condensed milk, but this dairy-free version is just as smooth and satisfying as the classic that was first made in Key West, Florida in the 19th century.
You don't have to be a seasoned baker to make this vegan key lime pie recipe. It's easy to make with just eight ingredients and is perfect for those hot days when you don't want to turn on the oven because it requires zero baking time. This no-bake dessert is made with healthy ingredients like heart-healthy walnuts, naturally sweet dates, and healthy avocado fat.
What is the difference between a lime and a lime?
Traditional limes (also called Persian limes) and key limes have several distinct differences, including taste and texture. Key limes are smaller, rounder and more yellow-green in color than Persian limes. You'll also find that key limes also have more seeds and a more robust, sour flavor profile compared to regular limes. Persian limes and key limes are usually used in different recipes. Key limes are commonly used in key lime pie recipes, while Persian limes are used for juice or zest in cocktails, marinades, and dressings.
Ingredients You'll Need for a Vegan Key Lime Pie
Walnuts
Medjool dates without seeds
Vanilla extract
Sea salt
Mashed avocado
Lime juice
Maple syrup to taste
Lime zest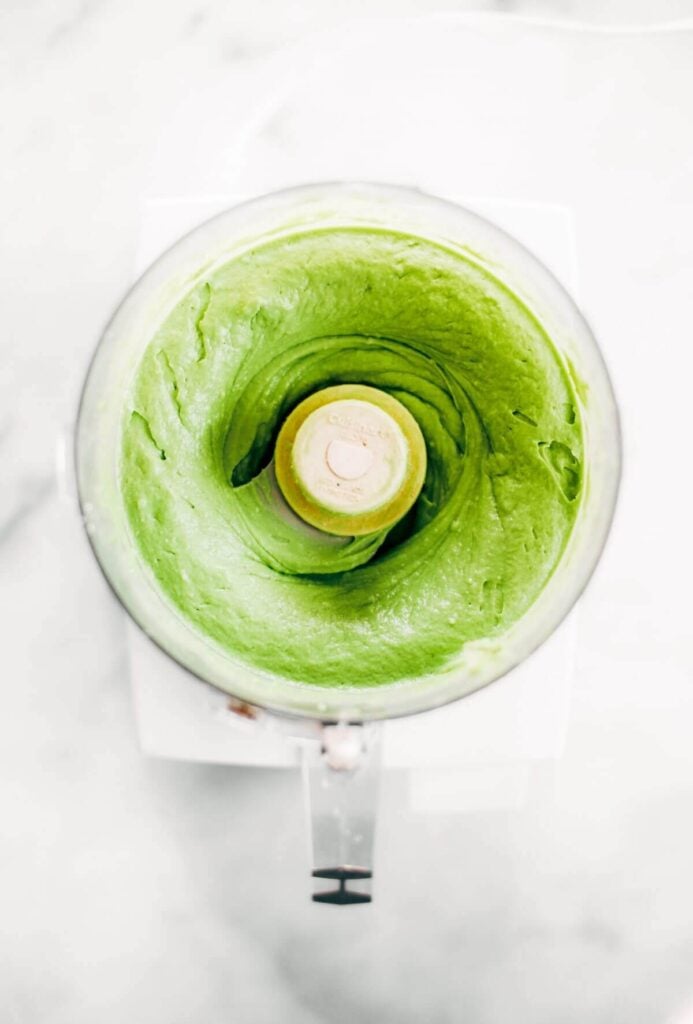 What is vegan key lime pie filling made of?
Traditionally, key lime pie filling is made from egg yolks, sweetened condensed milk and lime juice. However, to make this recipe vegan, we created an alternative filling of pureed avocado, lime juice, maple syrup, lime zest, vanilla extract and a pinch of sea salt. Instead, this vegan variation captures the delicious flavors of the traditional key lime pie while also being able to graciously accommodate any dietary preferences of your dinner guests.
How to make vegan pie dough
To make a delicious and nutritious vegan pie crust, start by blending walnuts, Medjool dates, vanilla extract, and sea salt in a food processor. Continue pulsing the ingredients until they form a coarse mixture that comes together. In minutes, you'll be able to mix up delicious vegan pie dough for your vegan key lime pie. You can also use this vegan pie dough as a base for any of your favorite vegan pie recipes.
Why we love this recipe creator
Kaylie is a talented recipe creator who created a vegan key lime pie recipe using just eight ingredients. kaylie's blog, Gluten Free Paleo is where you can find all your favorite foods that wouldn't traditionally be gluten-free, like breads, bagels, brownies, cakes and more.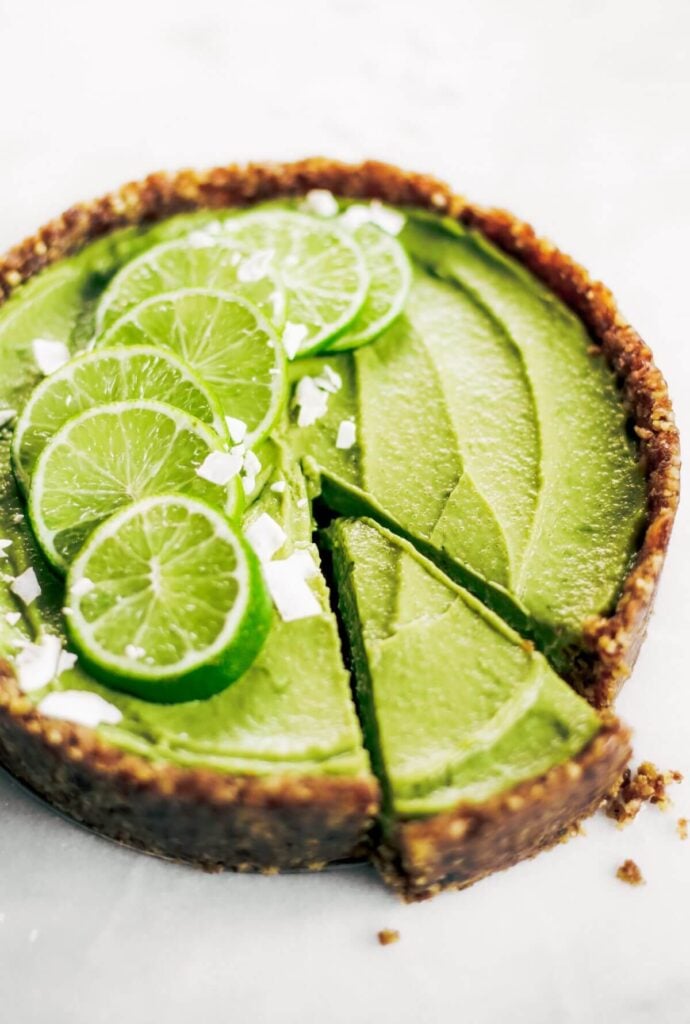 For Crust
2

cups

walnuts

1 1/2

cup

lime juice

1

a teaspoon

vanilla extract

1/2

a teaspoon

sea ​​salt
For Filling
2

cups

avocado puree

1/2

cup

lime juice

1/4

cup

Maple syrup

2

soup spoon

lime zest

1 1/2

a teaspoon

vanilla extract

1/2

a teaspoon

sea ​​salt
Combine the crust ingredients in a food processor until it reaches a coarse consistency that comes together.

Press the crust evenly into the bottom (and halfway up the sides) of an 8″ pie pan or springform pan and set aside.

In a food processor, mix all the ingredients for the filling until smooth. Blend the blended avocado in a food processor until smooth.

Then pour the filling into the crust, smooth the surface with a spatula and leave to harden in the freezer overnight or until it reaches the desired consistency. Or you can serve it right away, but it will be more foamy without freezing it first.
Note: Add more or less maple syrup to sweeten to taste.
This recipe for Vegan Key Lime Pie has been republished with permission from Gluten Free Paleo. You can check out the original recipe here.
—
Looking for more vegan recipes like this? You might like: