"Not a hair," said Jennifer Stephens as she adjusted the frosting on one of her signature Highland Cow cupcakes.
The welcoming kitchen in her home in Touchet, Washington is home not only to family dinners, but also to The Baking Cowgirl LLC.
Sometimes hobbies and side gigs take on their own personalities and become much more than little weekend projects.
That's what happened when Stephens took a step back from nursing after 20 years in the profession and started a home bakery as a small side business with the intention of working mostly with her husband, Matt, shoeing horses.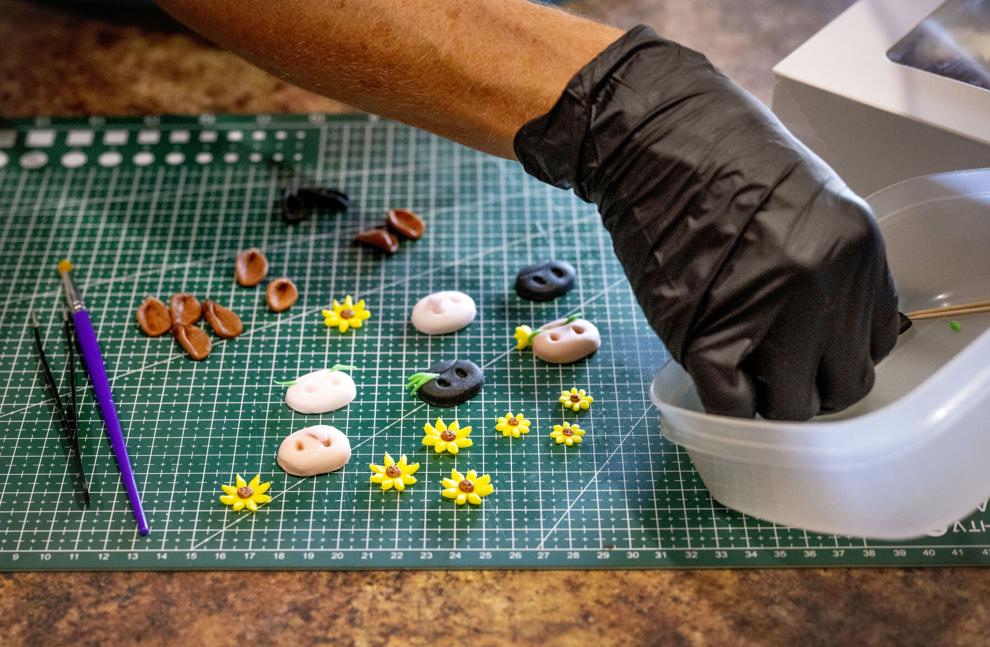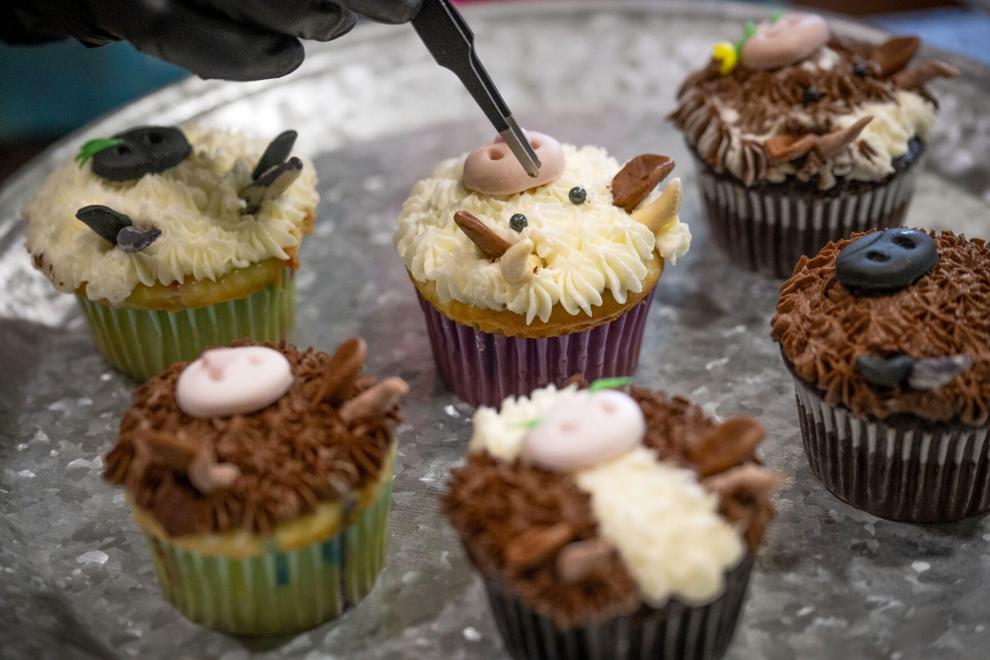 The two were introduced at the farrier school by their instructor. After working together for several years running a farriery, she went to nursing school.
Her mother was a nurse and was always proud of her for being in that field. In 2001, she received her bachelor's degree in nursing.
Stephens' last 10 years of nursing were at Walla Walla Community Hospice. While there, she decided to bake some cookies for a Christmas party. That's where it all started.
"My coworkers liked them and I started bringing cupcakes to work because it was fun," she said. "It gave me space.
She saw baking as a form of therapy because she had a difficult but fulfilling job caring for end-of-life patients and their families.
It wasn't long before showing up empty-handed would bring disappointment and sad faces to colleagues.
Needing a change of pace, she returned to horseshoes and started a home bakery with a kitchen and menu approved by the Washington State Department of Agriculture.
Baking Cowgirl LLC is best known for cakes and cupcakes that resemble shaggy, long-haired highland cows.
But that wasn't necessarily the plan, Stephens said.
The first cow cake she made was to be an auction item for the Rodeo Cowboy Church Bible Camp in the Walla Walla Valley.
"It got a lot of attention," she said.
The 20-pound cake featured horns, a crown of red, yellow, and blue flowers with green leaves, a cow's nose, and bushy fur made from modeling chocolate.
It sold at auction for $550.
Stephens was also asked to make cow cookies for the baby, and they became her most requested item.
Cupcakes start with a base layer of "fur" made by applying cream frosting with a star-shaped tip.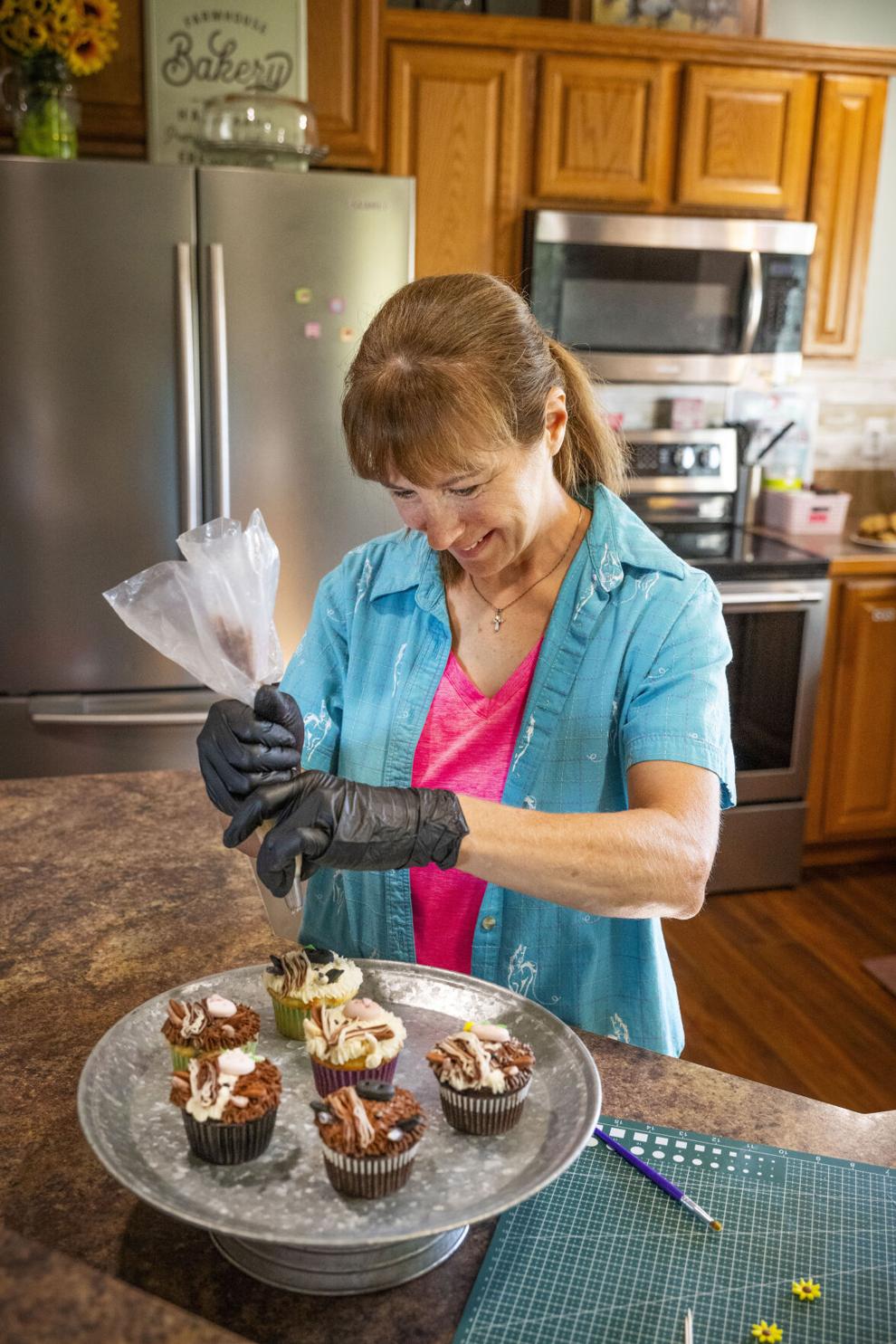 Then each little cattle gets a nose and mouth, ears and horns.
Snoots can be pink, black or white and are made of fondant. Some cows hold a flower or grass in their mouths, while others lick their noses.
Small black sprinkle-like beads are carefully placed to form the eyes, one of which is sometimes covered by a shaggy butter fringe applied with a grass tip.
Some cows are decorated with a fondant flower on their fur, which can be made in any color.
It has received a wide range of requests from customers and has created a portfolio with a lot of experience and variety.
From classy, ​​polished wedding and anniversary cakes to cakes, birthday cakes and desserts for other events, Stephens' camera is full of photos that could last a decade of baking, but are mostly from the past year.
Her repertoire includes cakes of many shapes and sizes, with colors for every theme.
The buttercream is made fresh and mixed to the right consistency depending on whether it needs a smooth layer of frosting or a stiff buttercream.
Stephens, a self-taught cake decorator, has learned along the way to make each unique request, which can take hours.
"That's part of what's so fun about it," she said. "It's never the same twice." Even though it's the same requirement as the cow pies, they're all different.'
Some cakes are more memorable than others.
One customer requested a cake with a piece of construction equipment tilted on its side in honor of such an incident caused by his co-worker.
For construction or dump truck themed cakes, she uses crushed Oreo cookies to make edible dirt.
Another cake featured a large Gecko lizard made of modeling chocolate and painted with food coloring.
She even made cupcakes with realistic peas and carrots, mashed potatoes with gravy and butter, and spaghetti with red sauce.
Desserts are baked and decorated fresh to order and are reserved for several months.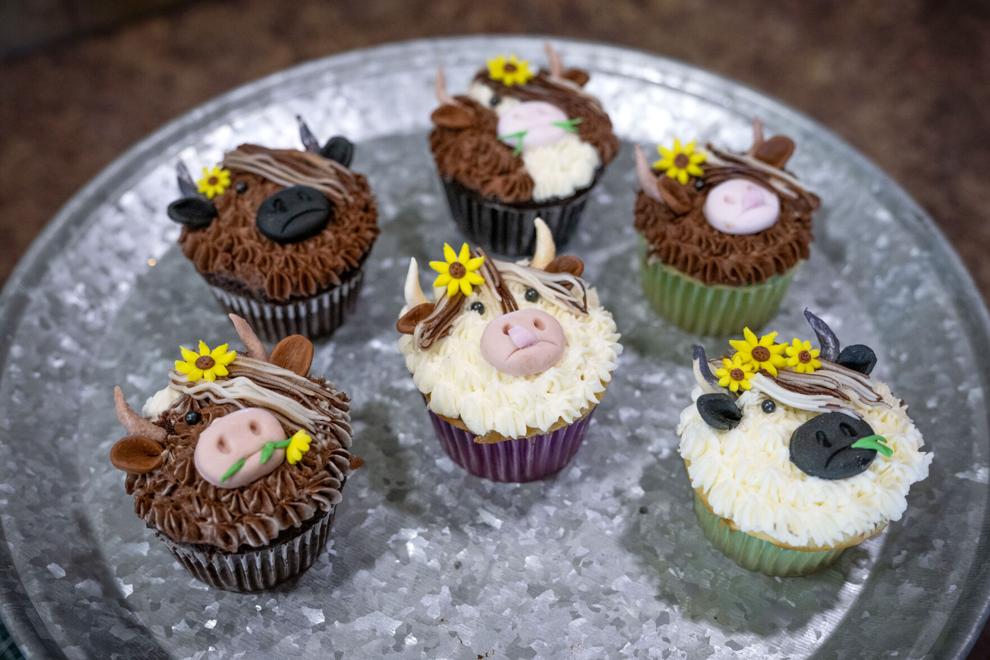 This sweet side hustle is pretty busy, meaning Stephens often works late at night. One of the culprits is attention to detail. Another is the large volume of orders.
Reservations with family time in mind are a priority.
"If I take on too much during the holidays, I won't be able to be with my family as much as I want," she said. "I have flexibility in what I need to prioritize, which is a huge blessing.
Matt is amazed at her progress. From the airplane-shaped cake she made for their son Joe when he was little, to the advanced designs she makes now, the desserts keep getting more and more stunning. He often finds himself asking, "How did you do that?"
"It's really cool to see how her stuff has evolved," he said.
In addition to cakes and cupcakes, The Baking Cowgirl's menu includes cookies and brownies.
Each item has a base price, but the prices vary based on the request, as each order comes with different costs, such as the toys and toppers he puts on some cakes.
For now, Stephens is exactly where she wants to be. Her cottage operating permit and kitchen inspection are fresh.
She still goes horseshoes with Matt some days because it speeds things up, but it's not a necessity.
On her Facebook page, The Baking Cowgirl LLC, Stephens uploaded photos of the many orders she has filled since starting the business.
At this point, it looks like this photo album will continue to grow for a while because he still loves what he does.
"I love bringing a blank slate to life with what people want to make their celebrations a little bit special," Stephens said.