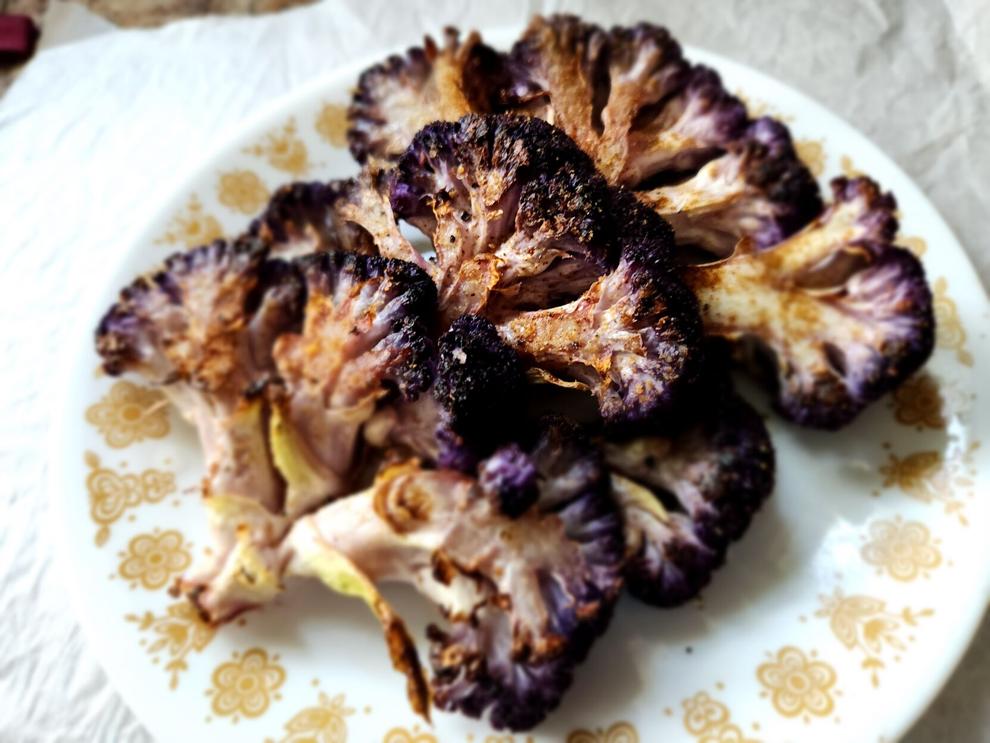 Not much to report from Buttonhole this week. Two weeks ago I was enjoying the hot and humid weather. Thank you, Mother Nature! I was in the pool more that week than I had been all summer. It was great to get some unexpected pool time. It was also great to be able to spend another morning drinking coffee on deck and an afternoon reading in the sun. And even though I hate the arrival of fall, I got a beautiful tri-color chrysanthemum planter for the porch and took down all the summer decorations on the deck and replaced them with fall ones.
Earlier this week, I had an unexpected dinner invitation from two Appalachian Trail hikers I interviewed in 2017—John and Gail Barrett, with whom I've stayed in touch over the years. Gail and John had to abandon their 2017 AT hike in New Hampshire's White Mountains due to injuries. Six years later, they were in the Berkshires on their way to continue their hike in Maine and climb the north end of Mount Katahdin. We had a nice dinner and a great time.
And on another note…
Forgive me, reader, for I have sinned—and cheated in my diet. I spent the long Labor Day weekend with my son and his family in Haverhill. A few days before I left, David sent me a link to a cake in the fridge that he was interested in. I knew I couldn't make it at home and bring it to them, so I gathered all the ingredients and made it there. Two side notes — use genuine Nutella and not store brand. The real thing would definitely be better. And there is no way this cake will make 10 servings!! (Something like a pint of Ben & Jerry's has three servings…yeah, right.)
NUTELLA CHOCOLATE CHIP COOKIE ICEBOX CAKE
(Courtesy bromabakery.com)
Preparation time: 15 minutes
Freeze time: 3 hours
Yield: 10 servings
INGREDIENTS
2 cups heavy cream
1 teaspoon of vanilla extract
1/4 cup powdered sugar
pinch of salt
1/2 cup milk
33 Chips Hello original biscuits
1 cup Nutella spread (about one 7.7-ounce jar)
INSTRUCTIONS
In a stand mixer fitted with the whisk attachment, whip heavy cream until soft peaks form. Add the powdered sugar, vanilla extract and salt and beat well. Set aside.
Line the inside of a standard-sized bag with plastic wrap on all sides.
Working in layers, start with the whipped cream mixture, spoon and spread the whipped cream, dip the Chips Ahoy cookies in the milk and then spread them into an even layer, breaking the cookies into small pieces to completely fill and cover. whipped cream.
Drizzle a few heaping spoonfuls of Nutella over the cookies, using an offset spatula or spoon to spread into an even layer.
Repeat the layers until your loaf is full, finishing with a layer of whipped cream. It's entirely up to you how many spoonfuls you put on each layer – if you want more whipped cream, go for it. More chocolate, do it.
Cover with plastic wrap and place in the freezer for at least 3 hours to set.
When ready to serve, remove the cake from the freezer. and remove from the pan and transfer the cake to a serving dish.
Top with crushed cookies if desired. Use a hot, sharp knife to cut and serve.