As we enter the holiday season, I am reminded of the many gatherings I have enjoyed with my family over the years. When I was a child, my grandmother would usually host holiday meals, and while my cousins ​​and I would play outside, my grandmother, mother, and aunts would run around my grandmother's kitchen preparing food.
Over time, holiday gatherings moved to different locations, and my cousins ​​and I grew to the age where we were recruited to help with meals. Our first foray came in our early adulthood when we were asked to bring items from the store to contribute to a feast. As time went on and as our culinary skills developed, we stepped into the role of preparing portions of the meal.
Watching the torch pass from my mother and aunts to my cousins ​​and I brought me much joy. My cousins ​​and I use our time in the kitchen to catch up on each other's lives, share recipes, and reminisce about our childhoods—much like I remember our mothers doing when we were kids.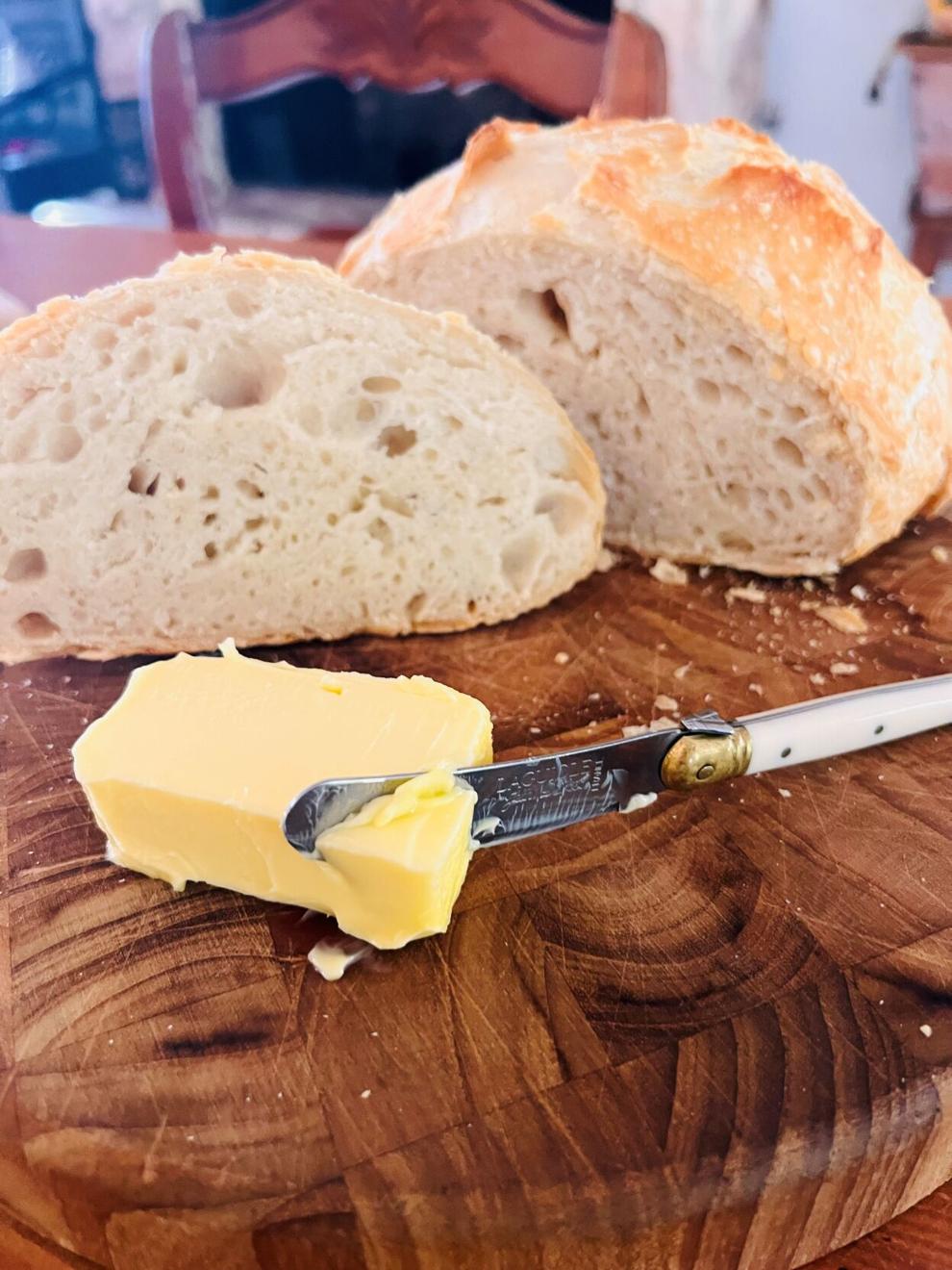 One of my favorite contributions to family gatherings is homemade bread. The no-knead recipe below is a beautiful addition to the table, fills the house with a delicious aroma as the bread bakes, and can easily be prepared ahead of time, making it easy to feed the household for a holiday dinner or get-together. I recommend baking multiple loaves – the first offered when guests arrive and the second served hot when the meal is served.
Bread without kneading
Makes 1 loaf
3 cups all-purpose flour or bread flour
1 1/2 teaspoons kosher salt
1 envelope of yeast
1 1/2 cups plus 1-2 tablespoons of water
1. In a large bowl, whisk together the flour, salt and yeast. Use a bowl large enough to allow the dough to rise.
2. Add water to the dry ingredients and mix with a spoon or spatula until the ingredients are completely combined. (Note: If the weather is humid, use only one to two tablespoons of water).
3. Cover with cling film and let the dough rise overnight (at least 7 to 8 hours). The dough will begin to bubble and increase in volume.
4. Using a lightly floured spatula, wooden spoon or hands, mix the dough in the bowl to deflate and shape into a ball. Cover with the same plastic wrap and leave to rise for 2-3 hours.
5. Turn the dough out onto a floured surface, cover and let rise for 1 hour or until ready to bake.
6. Add a dutch oven or large pot with a lid to the cold oven. Preheat oven (with pot inside) to 450 Fahrenheit.
7. When the oven is preheated and you are ready to bake, shape the loaf into a round ball. I use lightly floured hands and shape the dough by moving my hands counterclockwise a few turns.
8. Remove the pot from the oven. Place the dough in the hot pot and cover with a lid.
9. Bake the loaf in a pot with a lid for 30 minutes.
10. Remove the lid and bake for another 15 minutes.
11. Remove the pot from the oven and let the loaf cool on a wire rack until ready to serve.
12. Serve with salted butter at room temperature.