BUCKTOWN – A bakery selling Nigerian bread, meat and chicken pies, cookies and other sweets has opened up shop to the public in Bucktown.
Joba Food & Bakery, 2039 N. Western Ave., is owned and operated by Olugbemisola Olawumi, who has been baking in Bucktown for several years.
At the heart of the business is Olawumi's fresh bread, which he calls Nigerian-style brioche. Bread is everywhere in her native country, Olawumi said, but it's hard to find in Chicago.
"It's a staple that cuts across socioeconomic status in the country because every table has aged bread at some point," she said. "It goes well with almost everything.
Olawumi opened the store to retail customers in December, adding new items and a range of drinks such as Maltina, a malt drink popular in Nigeria.
The store is also a hub for Joba Wholesale, which sells to about 10 grocery stores in Chicago and several more in the suburbs, Olawumi said.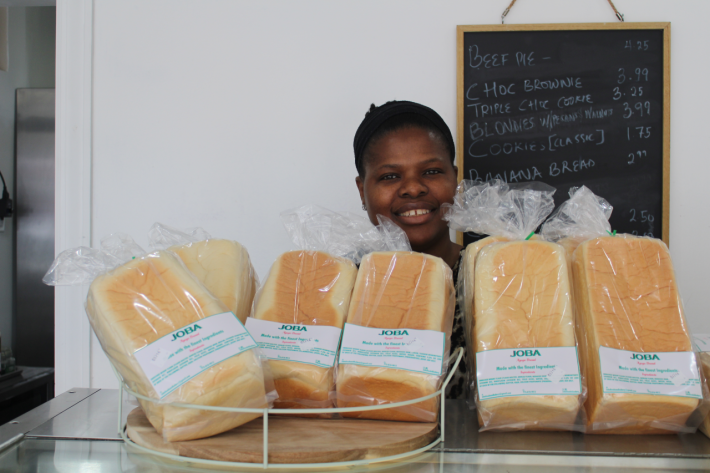 Olawumi had long cooked for friends and family but didn't set out to become a baker when she moved from Nigeria to Chicago about 20 years ago, she said.
That began to change when a pastor at her church in Rogers Park — where Olawumi also lives — suggested someone start a Nigerian food business.
Olawumi's first product was moin moin, a Nigerian bean casserole that proved popular in her community, she said.
"In the Nigerian community, I've been told by church and friends, 'I have a business now,' so people will have parties and (moin moin) is a good basis for parties," she said.
She then began making meat pies, which she has for sale at her Bucktown store, before making bread.
It wasn't easy at first. Olawumi said some of her first attempts ended up in the trash before she perfected her recipe.
"I did trial and error in my own mini lab, in my kitchen and so on to get the right texture. When I called the experts at home, I was like, 'Okay, is it supposed to look like this? she said.
Since the start of bread baking in 2017, demand has been steadily increasing, Olawumi said. She even had stores in Wisconsin and Indiana to stock her loaves.
"Joba Foods & Bakery is the only Nigerian bakery that is in Chicago, if not Illinois, and we are the only eternal bread that is in the market. There are age-style breads, but this is the real deal," she said.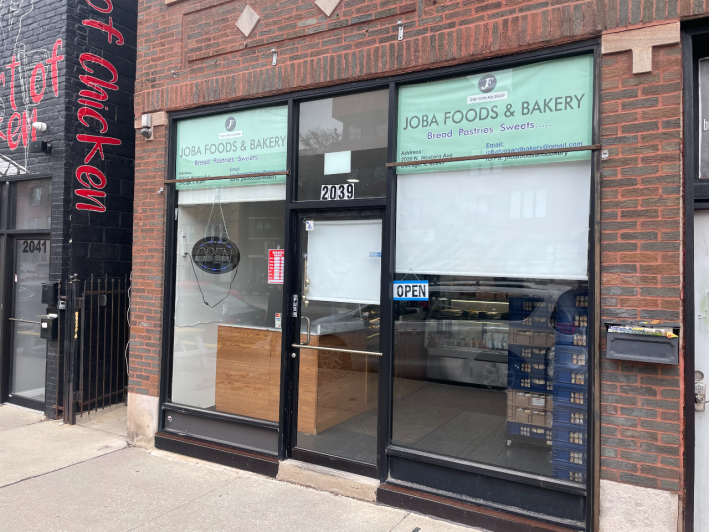 Olawumi plans more offerings at Joba Foods soon, including moin moin and akara, moin moin's fried "cousin," she said.
As she continues to operate in Bucktown, Olawumi said she wants to both provide Nigerian staples to her Chicago community while diversifying the local food scene for people unfamiliar with the country's cuisine.
But there's also a more fundamental function that Olawumi sees for his business: making people happy.
"Somebody can come in here, get a cookie, and it makes their day." Someone comes in smiling and you talk to them and they feel better," she said. "Just making our neighborhood, our city a better place. One cookie at a time, one pie at a time, one stale bread at a time.'
Joba Foods & Bakery is open from 10:00 a.m. to 4:00 p.m. Thursday-Saturday.
Listen to "It's All Good: A Block Club Chicago Podcast":