New bakery Honey-roasted bee has opened in Church Hill at 2824 E. Broad St., the former home of Anthony's on the Hill.
With a spooky, year-round Halloween theme, the tiny bakery specializes in half-pound chocolate chip cookies and thick, fluffy cinnamon rolls, as well as sweet breakfast breads, donuts, brownies and butter cookies.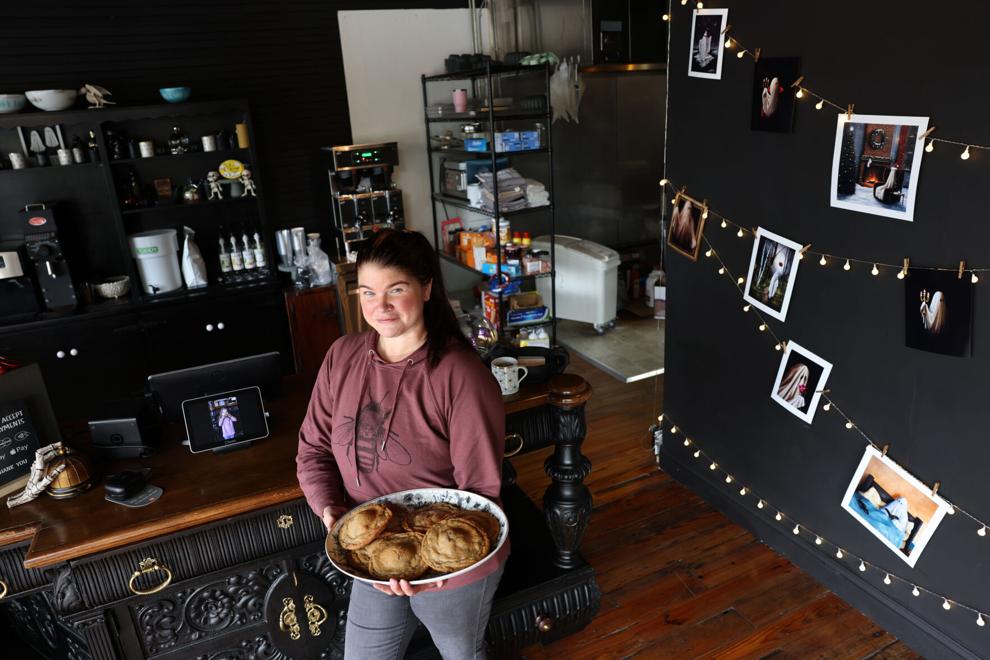 Honey Baked Bee is the first small business venture from Shannon Connolly, 31, a burnt-out educator turned baker.
Connolly, originally from New Jersey, moved to Richmond last year with her three daughters, ages 12, 9 and 3, to take a job as an assistant principal. But after 10 years in education, she knew she had to make a change and take a leap of faith.
"I did a lot of soul searching," Connolly said. "I always wanted to have a bakery. Growing up, my grandmother owned a small Italian bakery in New Jersey.
Inspired by Gideon's Bakehouse at Walt Disney World and its giant half-pound cookies, Connolly set to work creating her own giant-sized cookies. After much trial and error—and help from her daughters in the kitchen—she arrived at her recipe. Connolly uses honey in her recipes whenever she can, hence the name Honey Baked Bee.
Her giant honey chocolate chip cookies cost $5. She recommends visitors take them home and microwave them for 15 seconds. Soft and gooey in the middle, they are about the size of a softball.
Honey Baked Bee also offers a variety of cookies that change seasonally. Right now she has churro cookies, carrot cake, peanut butter chocolate, and raspberry chocolate.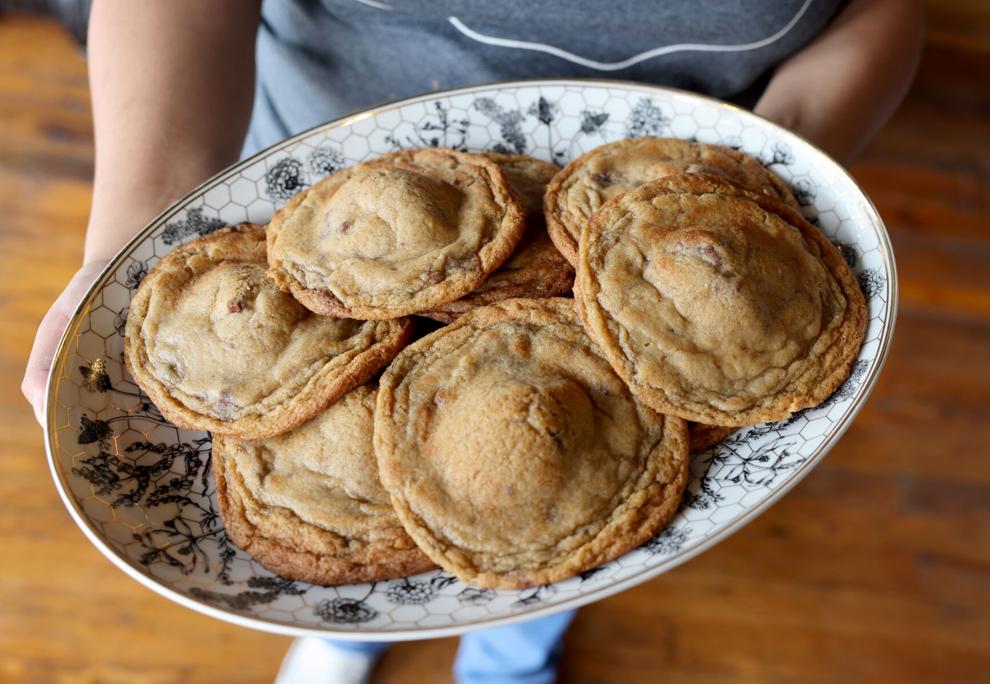 Butter cookies according to her grandmother's recipe are also a regular part of the menu. The already popular butter cookies are fluffy and simple and taste a little like snickerdoodles.
Honey Baked Bee also specializes in cinnamon rolls ($7) topped with homemade buttercream and honey glaze. These should also be microwaved for 15 seconds to make them soft and fluffy, Connolly said. Also available right now is the Vampire Cinnamon Roll with a red velvet cinnamon bun topped with cream cheese frosting.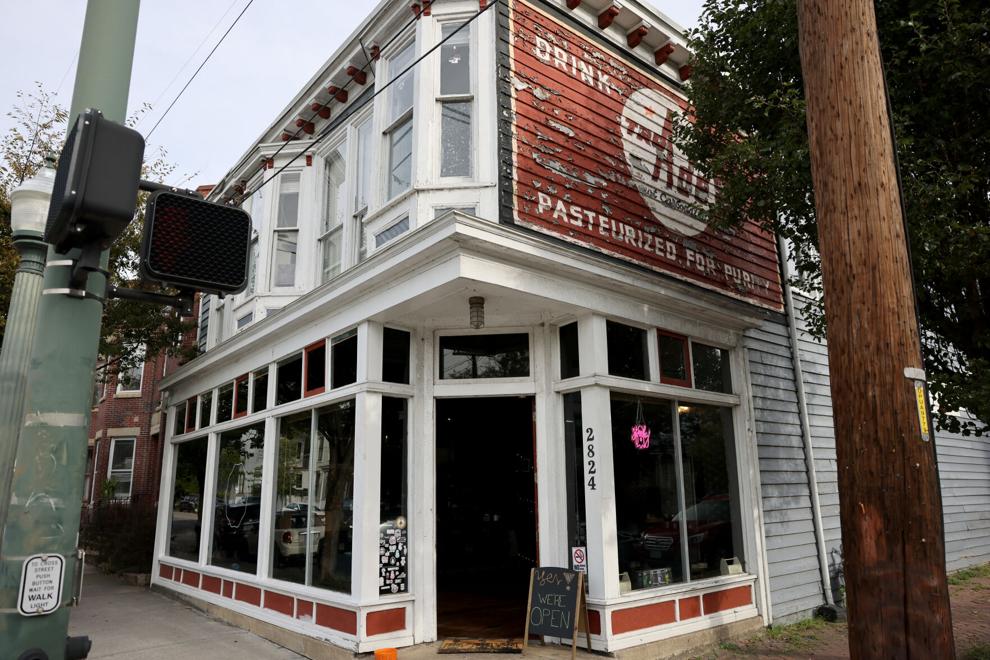 There are also breakfast breads like pumpkin chocolate, caramel apple and chocolate, all for $4. Honey Baked Bee also makes cake donuts with butter filling, but we didn't see any during our weekday visits. Items change regularly and seasonally.
Connolly was born on Halloween and wanted her bakery to have a year-round Halloween theme because it's her happy place, she said.
She also created a mascot for the store, partially inspired by her daughters: Gary the Ghost.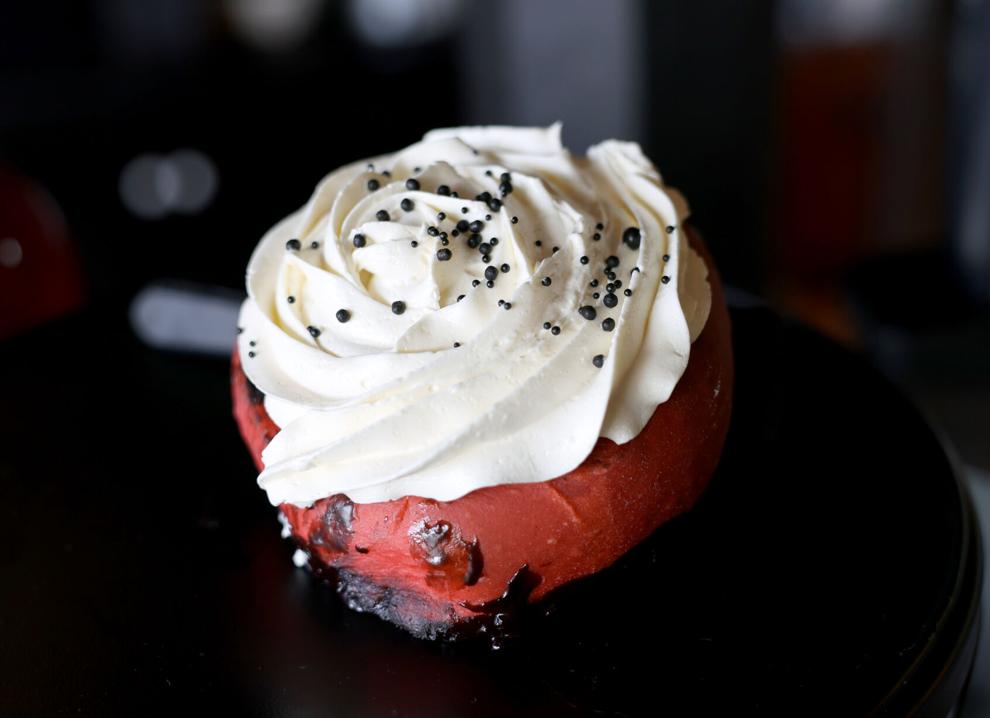 There is a photo of him on the counter. Each month Gary the Ghost will have a new theme. September was a fair theme, which meant caramel apple cinnamon rolls and cotton candy donuts.
The theme for October is still in the works, but Connolly promises to bring plenty of fall flavors and pumpkins.
Honey Baked Bee also plans to participate in trick-or-treating on Halloween and will be giving away chocolate chip cookies while supplies last.
Connolly lives in Henrico County, but said she fell in love with the Church Hill neighborhood and that "everyone was so welcoming. They all stop and say how happy they are to have us here.'
Honey Baked Bee is open Wednesday through Friday from 6:30 a.m. to 3 p.m., Saturday from 7 a.m. to 3 p.m., and Sunday from 8 a.m. to noon.
PHOTOS: Bee baked from honey